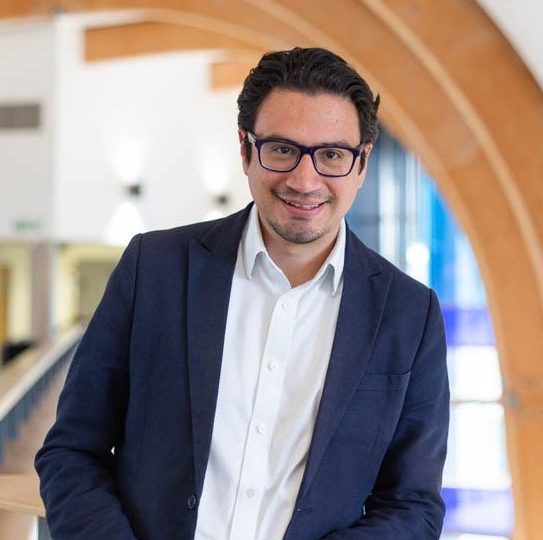 Dr Rodigo Perez Vega
Digital Marketing
Dr Rodrigo Perez Vega is a senior lecturer (Associate Professor) in Digital Marketing at the University of Kent. He is a marketing professional with a passion for digital marketing, entrepreneurship, and new technology, and has co-authored the book "Essentials of Digital Marketing", a user-friendly textbook that provides an engaging introduction to digital marketing which helps readers to understand the impact of digital channels on marketing operations.
Rodrigo's experience in digital marketing goes beyond the classroom. He has consulted and trained business owners and marketing professionals on how to leverage digital marketing tools to achieve their business goals. Some recent collaborations include training the marketing and sales teams of Samsung Baltics on advanced paid search campaigns, as well as working closely with SMEs as part of the Go Digital program organised by Norfolk County Council. Rodrigo has also worked with non-profit organisations such as World Vision and TREE AID.
Rodrigo is a frequent speaker at global conferences related to digital marketing and social media. Most notably, he has participated in the SME World Summit and the Social Media Summit. Rodrigo has worked with a number of industry clients, training corporate clients in the use of digital marketing tools for business purposes. He has also been involved in several online projects, the two latest being (1) Instant Counselling – an online platform that allows you to receive therapy 24/7; and (2) Pro-Counselling – a B2B mental health and wellbeing platform that supports both private and public organisations. Some of the latter's clients include Health Education England, King's College London, EDHEC Business School, among others. 
In his spare time, Rodrigo contributes to business magazines such as The Intelligent SME, and has been interviewed on topics related to digital marketing on TRT World and France 24. Rodrigo splits his time with his family between the UK and France. He enjoys dining out, socialising, and a good game night. To find out more, visit Home – Dr Rodrigo Perez Vega – Digital Marketing, Technology & Entrepreneurship