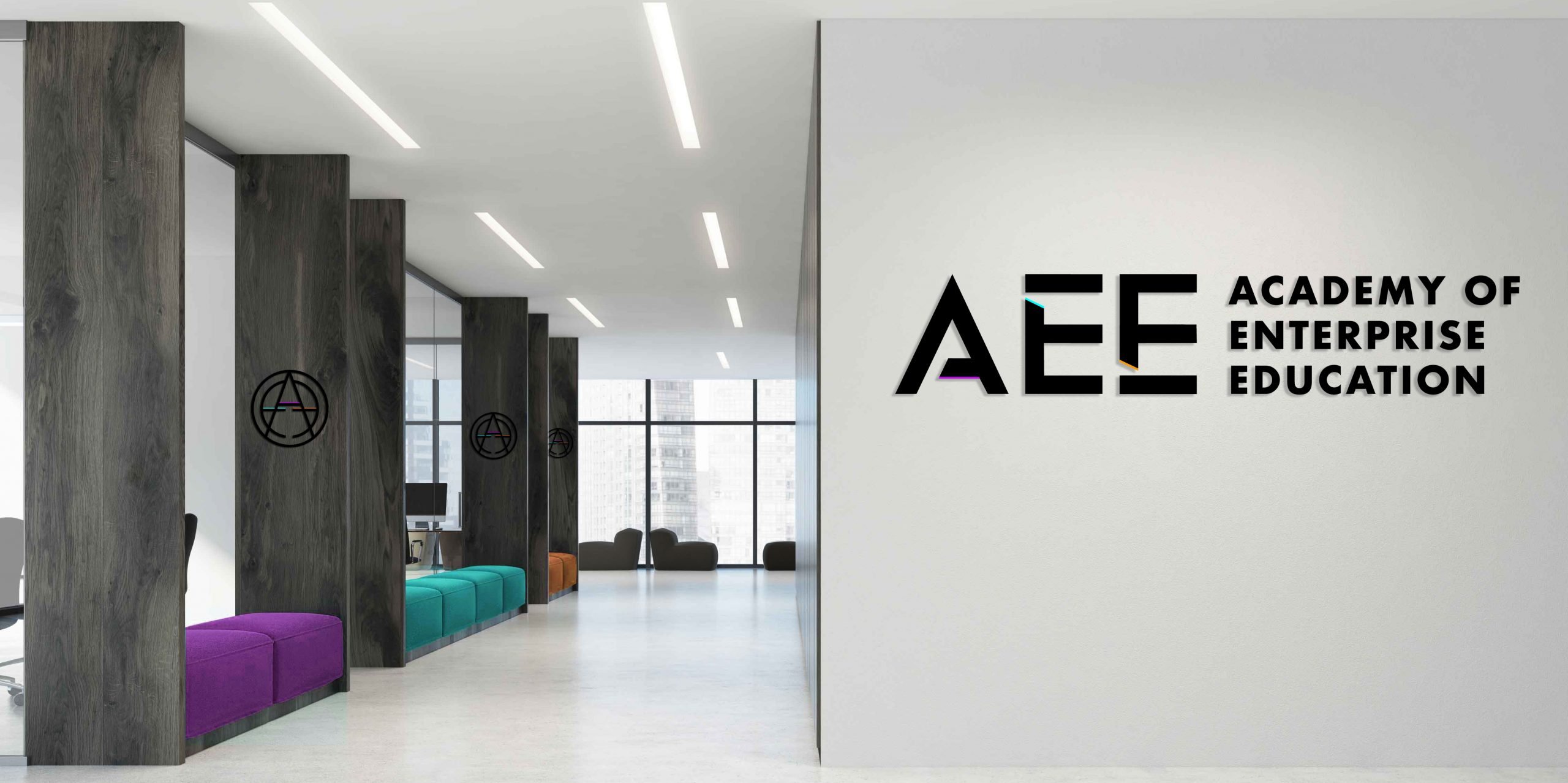 AEE is an online enterprise education specialist run by academics with over 17 years' experience in developing high-quality online accredited programs based on research insights from the world's leading universities. AEE aims to be the "bridge between theory and practice".
AEE was created in March 2021, having identified a need to simplify the learning and development process in enterprise education to provide the market with something more practical and impactful.
We believe that the accumulation of useful knowledge should avoid placing undue merit on grades – instead, the most important thing is real impact. AEE therefore provides a legitimate practice-based approach that goes beyond the processes of academia.
Instead, the AEE team have used our academic specialisms to develop a number of high quality accredited education programs directly for industry, academic institutions and individual learners.
There are no educational requirements, pre-requisites or lengthy application process, instead, we offer a flexible approach to enterprise education. We offer flexible pathways, intensive teaching options and custom course packages. All designed and delivered by the experts. At AEE you get access to the people, not the place. We pride ourselves on providing direct access to the academic specialists, who using their experience, knowledge and skills create impact in industry.
AEE's values capture our principles: who we are, what we believe, and what we stand for. Our values articulate how we conduct ourselves, how we expect to be treated, and how we engage with our partners. AEE's educational ethos and approach is rebellious and ambitious in nature – yet it is also people-oriented, collaborative, and impact-driven. AEE was designed to provide a transparent, trustworthy education experience that is revolutionary in its approach. The experience we offer is informed by and interlinked with our strengths in program delivery and deep knowledge of the enterprise re-education sector.
The Academy of Enterprise Education (AEE) delivers market-led accredited academies, schools, and courses which are optimised to fit learning into a range of lifestyles.
We offer working professionals a route to a new career, a new business or a new set of skills.
Proven Content.
At AEE, our academy, school, and course pathways are designed by experienced academics who are specialists in a number of areas. The content for each pathway is drawn from the rich and diverse academic specialisms of the AEE contributors. Moreover, with our expert training and guidance on how to master the skills needed to close the knowledge gaps faced in the contemporary landscape, the opportunities are endless in terms of career growth and personal development – both in your own life, and in the lives of those around you. We want our students to exemplify the change they wish to see in others.
Gold Standard.
Our academy, school, and course pathways provide you with far more than just a 'chalk and talk' method of re-education. Our pathways are accredited and certified by a number of the leading regulatory bodies, meaning our programs are held to a higher level of scrutiny than our competitors.


Expert Advice.
At AEE, our pathway programs have been developed by academic specialists, each bringing their own unique academic and industry insights and experience. In contrast to any other offering on the market, at AEE you will have direct access to the academics who develop and deliver the pathway programs. They will provide you with tried and tested toolkits in an applied setting that cover a wide variety of popular subjects and vocational topics to suit your needs.


Broader Picture.
At AEE, we understand that you will need the ability to adapt and pivot your focus in an instant. At AEE, we specialise in making that transition easier. Our faculty members have developed a number of practical pathway programmes for university students all over the world, and they have now created a series just for industry.


Practice Perfection.
At AEE, practice makes perfect. It is our core aim to be the bridge between academia and industry for the education sector. We aim to provide a practice-based approach to enterprise education that transcends academia; one that provides evidence-based tools and techniques which can be applied to almost all real-life situations and business challenges.


Personal Support.
AEE's values capture our ethos: who we are, what we believe and what we stand for. Our values articulate how we conduct ourselves, how we expect to be treated, and how we engage with our partners. People are our greatest asset. Thus, the student experience is paramount to what we do. Our founder is a former director of learning and teaching and has made the student journey core to all we do. At AEE, it really is ALL about your learning and development needs.


Flexible Choice.
At AEE, we understand that as professionals, our students lead busy lives. Our programs were designed with this in mind. With three options at the academy or school level and multiple course options, AEE have designed a flexible curriculum with busy professionals in mind. Moreover, with our evergreen enrolment and alternate payment plans, you can hit the ground running at a time that suits you.


Our Hope.
AEE is focused on developing students who are engaged, enterprising, and enquiring. Our students will generally be ethically, globally, and culturally aware graduates who are able to make a significant contribution to resolving societal and global challenges. They will be confident individuals, with the ability to understand the connectedness between different disciplines and the ability to apply their skills effectively in professional contexts.


Our Promise.
AEE ensures successful outcomes by delivering a focused curriculum which is research-informed, professionally relevant, international, and multidisciplinary in its content. We are constantly engaged in enhancing the high quality of our learning and teaching through the delivery of an effective learning environment comprising intelligent support, infrastructure, and technologies. In this way, we seamlessly manage our digital learning environment for all students.


Impact Focused.
Our career-focused curriculum harnesses a range of focused learning strategies to optimise the learning experience. All our students will complete their chosen pathway with accredited/certified skills relevant to their specific needs. They will have achieved this while developing a deeper understanding of the relevant established theoretical methodologies.